Discover Brant Point, Nantucket
For travelers seeking to experience the quintessential charm of Nantucket, look no further than Brant Point. This captivating coastal destination offers a blend of natural beauty and rich history, making it an essential stop for any visitor. In this article, we'll explore the allure of Brant Point and reveal why it's a must-see location on Nantucket Island.
A Picturesque Welcome to Nantucket
One of the first sights to greet visitors arriving by ferry is the iconic Brant Point Lighthouse, which has a long and storied history dating back to 1746. As the ferry sails past Brant Point, the lighthouse and surrounding scenery create a captivating panorama that has become synonymous with Nantucket's charm.
Quick Facts for Travelers
Brant Point Lighthouse is the tenth light and seventh tower to be constructed on the site, with the current tower dating back to 1901.
The lighthouse's fixed red light has guided mariners safely through Nantucket's waters for centuries.
Brant Point is easily accessible from Nantucket Town, ensuring a convenient visit.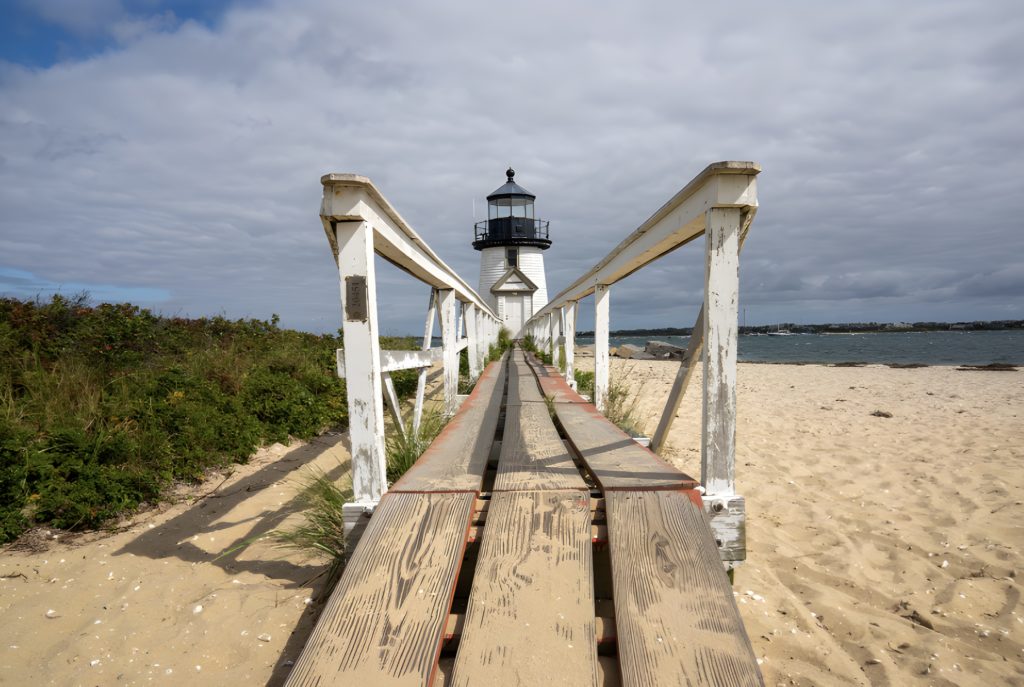 Activities to ENJOY at Brant Point
Immerse yourself in the picturesque beauty of the sandy beach and tranquil harbor views.
Capture stunning photographs of Brant Point Lighthouse, a quintessential Nantucket landmark with a rich history.
Observe the elegant sailboats and yachts that grace the harbor, a testament to the island's maritime heritage.
Enjoy a leisurely picnic with your travel companions, accompanied by the soothing sounds of the sea.
Brant Point embodies the enchanting spirit of Nantucket, offering visitors a serene coastal retreat steeped in history. As the iconic Brant Point Lighthouse welcomes you to the island, you'll be captivated by the breathtaking scenery and the area's timeless appeal. Don't miss the opportunity to experience the unforgettable beauty of Brant Point during your Nantucket adventure.